To subscribe to an iCal feed you need to install Event Organiser iCal Sync alongside Event Organiser. If you haven't done so already, you can purchase the iCal extension here. It is included for free with Event Organiser Pro (Business & Developer licenses).
Adding a feed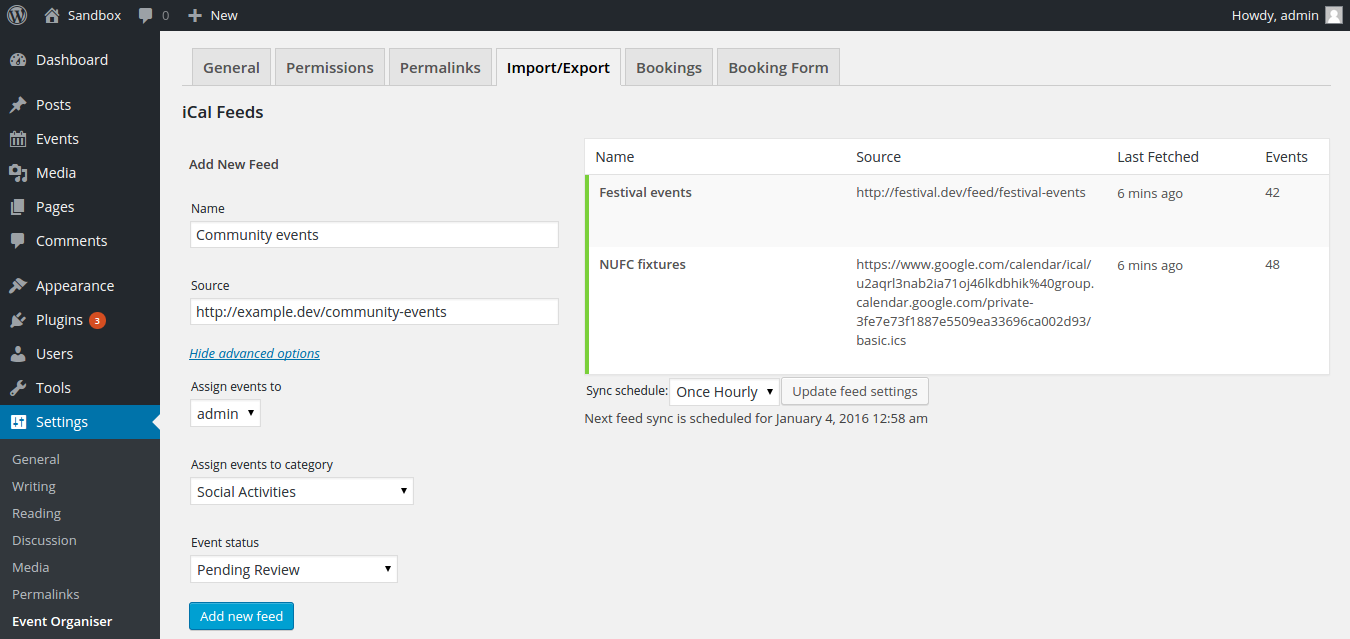 Go to Settings > Event Organiser > Import /Export and provide a name to identify the feed and url to that feed. If you wish to subscribe to a Google calendar, see section at the bottom this page for details on how to obtain the feed url.
You can also click the show advanced options link to reveal additional options:
Assign events to – Assign the imported events to a particular user
Assign events to category – Assign events to a particular category. Selecting this option will ignore any categories assigned to the event in the feed.
Event status – Assign events a particular status. If you select this option, STATUS tags in the feed shall be ignored.